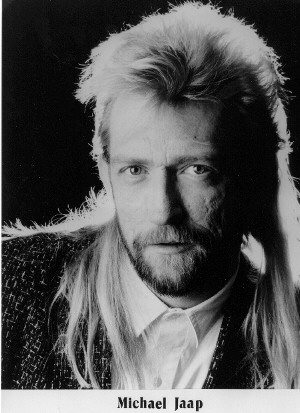 W. Michael Jaap
(Keyboards & Vocals)
Mike Jaap has been known as the "musician's musician" around the Northwest for over twenty years. He has worked in virtually every area in the music industry. He has performed, recorded, produced, composed, and taught both privately and at the college level. As a pianist and keyboard artist, his prowess is legendary. He has also played with such talents as James Brown and Elvin Bishop, with a musical score so broad as to include repeat engagements with jazz greats Ernie Watts and Stanley Turrentine.
In the early eighties, Mike was widely considered the most knowledgeable musician on the scene in the flourishing arena of musical technology; most notably (but certainly not limited to) keyboard synthesizers. In his unassuming way, his dissemination of his own knowledge amongst other players to create many other experts in this important area.
He has recorded on hundreds of records, jingles, and soundtracks, and written well over a thousand songs. He has coached and produced many diverse talents in the area, and has repeatedly ignited audiences with his live performances.
It is difficult to condense in a few paragraphs what Mr. Jaap has accomplished in his exceptional musical career. Suffice to say that he is a tremendous talent who adds enormously to any endeavor he undertakes.